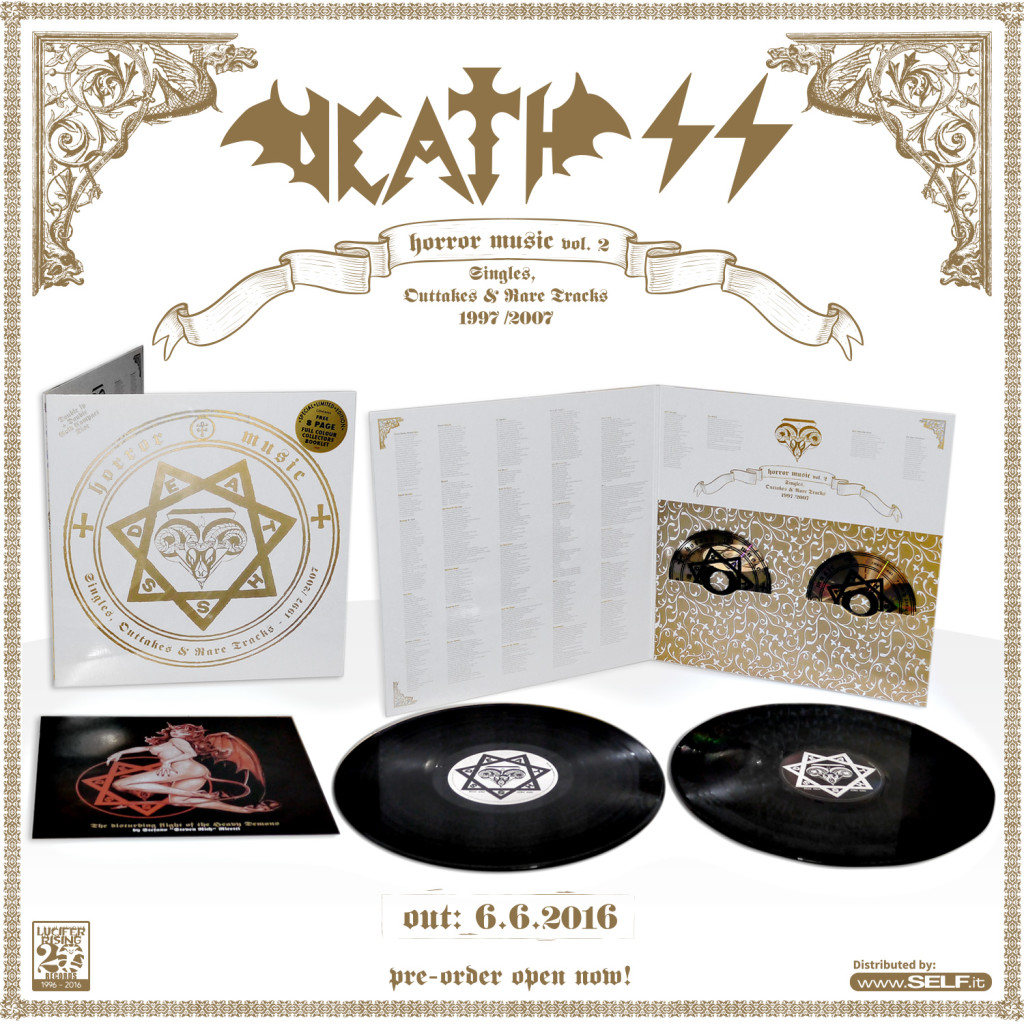 Era il 6 giugno 1996 quando uscì in tutti i negozi di dischi "Horror Music – The Best of DEATH SS", prima raccolta ufficiale e prima uscita della Lucifer Rising Record, etichetta discografica creata dallo stesso Steve Sylvester in collaborazione con Vittorio Lombardoni della Self Distribuzione. A celebrazione del suo ventesimo compleanno, l'etichetta presenta ora il secondo volume intitolato:"Horror Music Vol. II – Singles, Outtakes & Rare Tracks – 1997/2007"
un doppio LP più doppio CD speciale Gold,  che riunisce hits, outtakes e rare B-side della decade successiva, dal 1997 al 2007, il tutto corredato da un Maxi booklet di 8 pagine  a colori  e racchiuso in un una lussuosa confezione gatefold rifinita in oro in edizione limitata e numerata di 999 copie.
Horror Music vol.2 sarà disponibile nei negozi dal 6.6.2016
Dal 16.05.2016 è aperto il pre-order riservato ai fans della band.
Il pre-oder del fan-pack consente di:
– Aggiudicarsi le numerazioni più basse del disco.
(con possibilità di richiedere il numero desiderato)
– Ricevere il disco  in anteprima di qualche giorno rispetto l'uscita nei negozi
– Assicurarsi un prezzo speciale
– Ricevere l'esclusivo poster  50×70 cm di Horror Music disponibile soltanto con il pre-order.
Pre-order: http://self.it/eng/details.php?nb=8019991880227&tc=c

in